This week on the provider spotlight we will be featuring Ramcloud. Ramcloud is a hosting company that intends to provide the very best hosting service possible, for the lowest price possible, all without cutting any corners.
History of Ramcloud
Ramcloud was born out of frustration with existing hosting companies. Sean Johnson, one of the Ramcloud founders explains:
We were tired of trying to find reasonably priced hosting providers, but being extremely limited simply due to budgets. Some of the reasonable priced providers tended to cut corners with their infrastructure to allow for extremely high capacity, which often degraded customer experience.
Given this frustration, Johnson and his co-founders created the South Texas based hosting company, Ramcloud, in early 2016.
How is Ramcloud different?

The key to success at Ramcloud is, quite simply, providing the best possible service. Johnson states:
We refuse to cut any corners. We are doing everything possible to ensure the stability and security of our infrastructure to provide the best possible user experience.
Johnson and the Ramcloud team aim to provide great hosting service through the use of powerful hardware to allow for extremely high stability and performance.
Virtkick - Saving Time and Money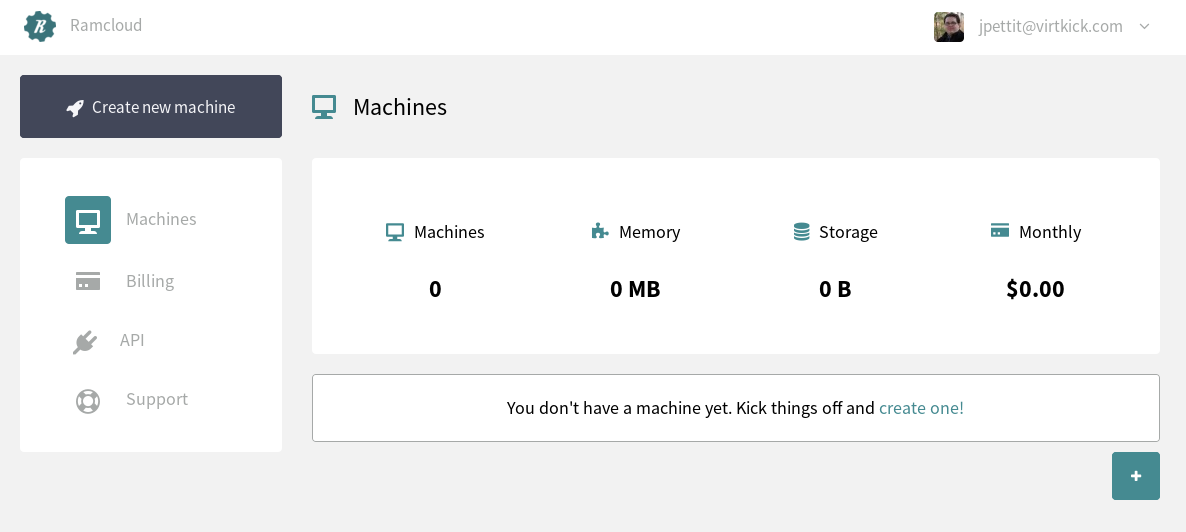 Building a hosting company is not easy, because of this the Ramcloud team makes use of Virtkick to manage their control panel. Johnson explains:
Virtkick really takes the difficulty off of hosting. No longer will you have to design your own panel from the ground up, handle payment system interoperability, or spend time combating fraud.
By taking a task off of the Ramcloud team's plate, Virtkick has enabled Ramcloud to focus on more important things like building a strong, secure platform, making sure customers are happy and overall, building a great hosting company.
Ready to get started?
Ramcloud is all about providing a large amount of value for the lowest price possible.
You can get the Stratus plan with the following specifications for just $40 per month:
8 GB RAM
56 GB storage
4 CPU cores
2 TB transfer
1 GBit Port
Ready to get started? Get your Ramcloud VPS now or checkout Ramcloud's full pricing.
Interested in Starting Your Own Hosting Business?
comments powered by