So you've got your hosting business all set up. Your servers, control panel and website are up and running. The only thing missing is... customers. Never an easy task, finding clients - that's why we decided to put this handy guide for one way of getting new people interested in buying VPS or other hosting services from you. You won't need to spend a dime - all the tools I mention here are free.
This guide should work for most businesses in other industries as well, you just need to find different sources of your content.
The goals
Get more people coming to your website
Establish your company as an industry authority
Talk with more customers
Make more money
Before setting up the infrastructure, you need to know who your customers are.
You serve gaming servers? Time to learn about youtubers and Counter Strike items. Interactive agencies? Sharing interesting content is key. Homegrown hackers? If you're not on IRC, you'd better get a client quickly. All done?
Let's jump to the apps then and what to do with them.
Buffer is a really cool tool for queuing your social media posts. Use it to schedule the content you want to deliver to your customers.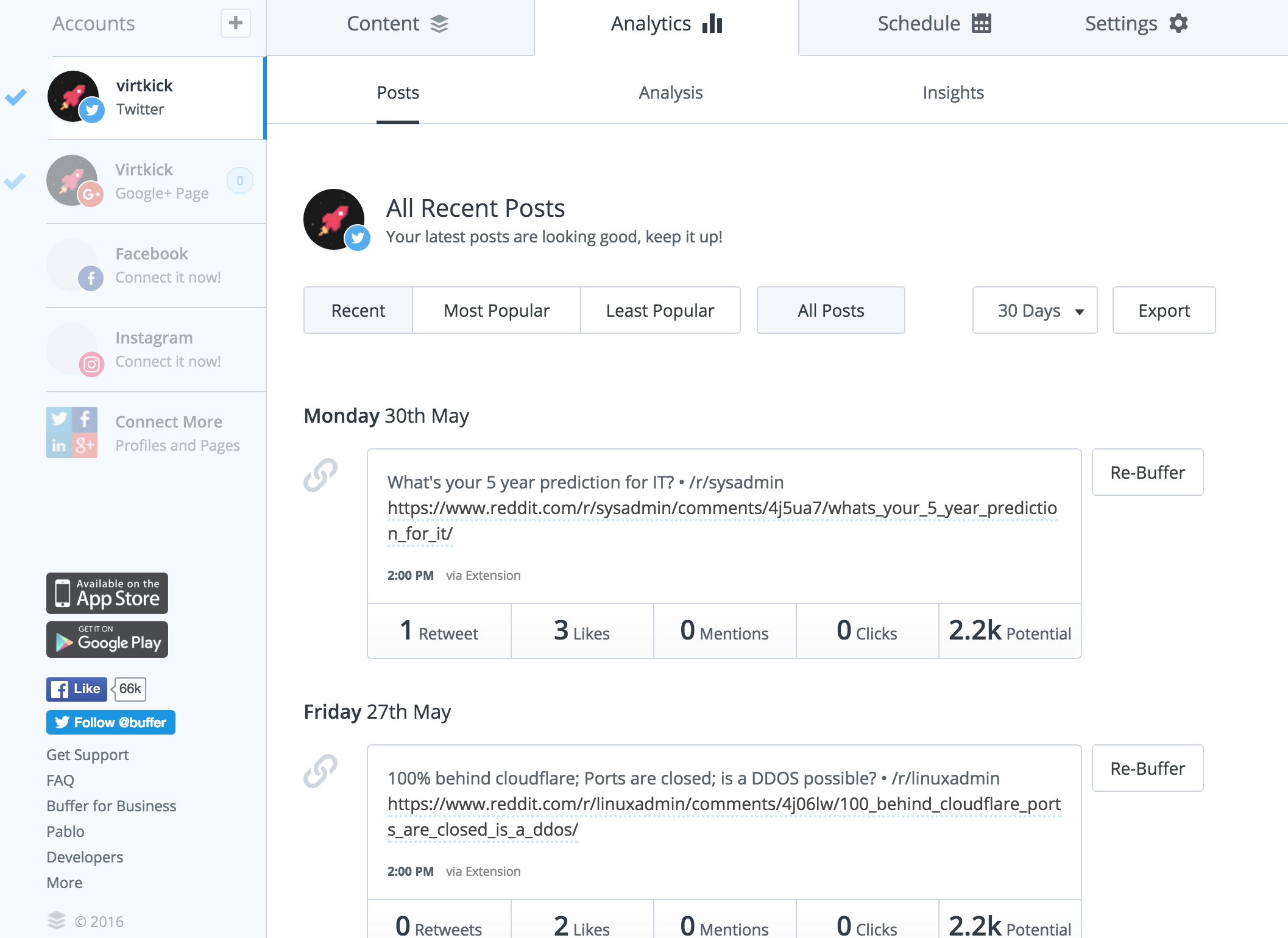 How to use: register, link your social media accounts and queue quality posts. Sound simple, but the devil is in the detail:
Be regular: better to post regularly than a lot from time to time
Be varied: squeeze your own posts or quotes between other people's content, add some humor, images, retweets
Be responsive: reply fast to every customer interaction
Check out Buffer's blog, they're a really nice bunch of people.
TweetDeck is Twitter's own dashboard. Use it to get overview of your Twitter activity.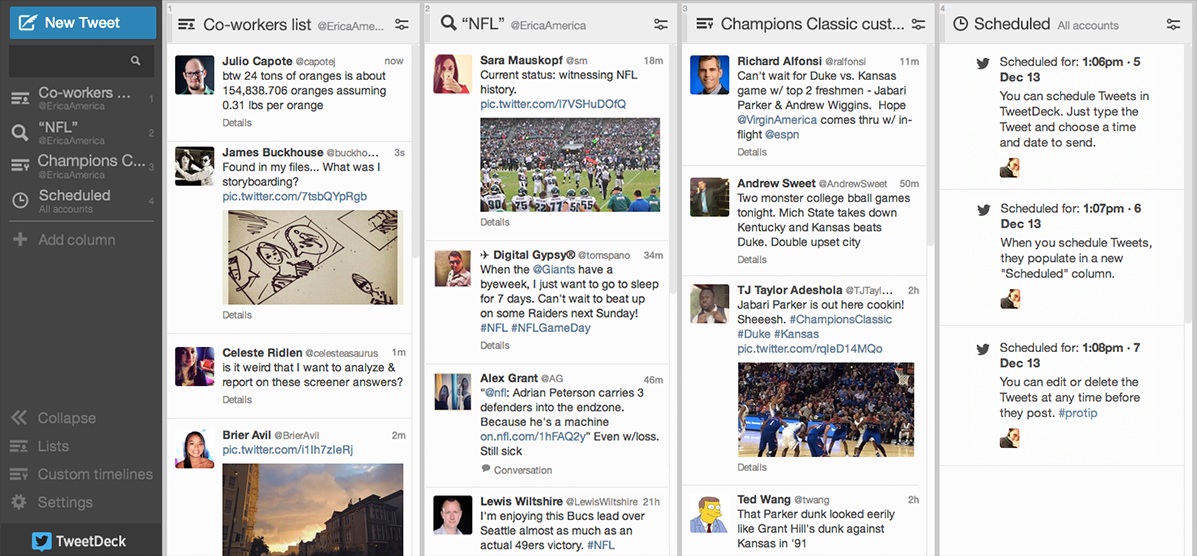 How to use: link your Twitter, monitor several times daily for user activity, direct messages and your competitors' actions:
It's easy to miss direct messages, make sure you keep tabs on them
After somebody follows you, it's good to follow them back and send them a message, but!
Do not hard sell here, these are (usually) normal people you're dealing with
There's lots of content out there about using Twitter - familiarize yourself with those guides as well!
Reddit is... well, a text forum actually. A huge collection of text forums, ranging from grilled cheese fans to tech support havens. Reddit is both your tool and a content source.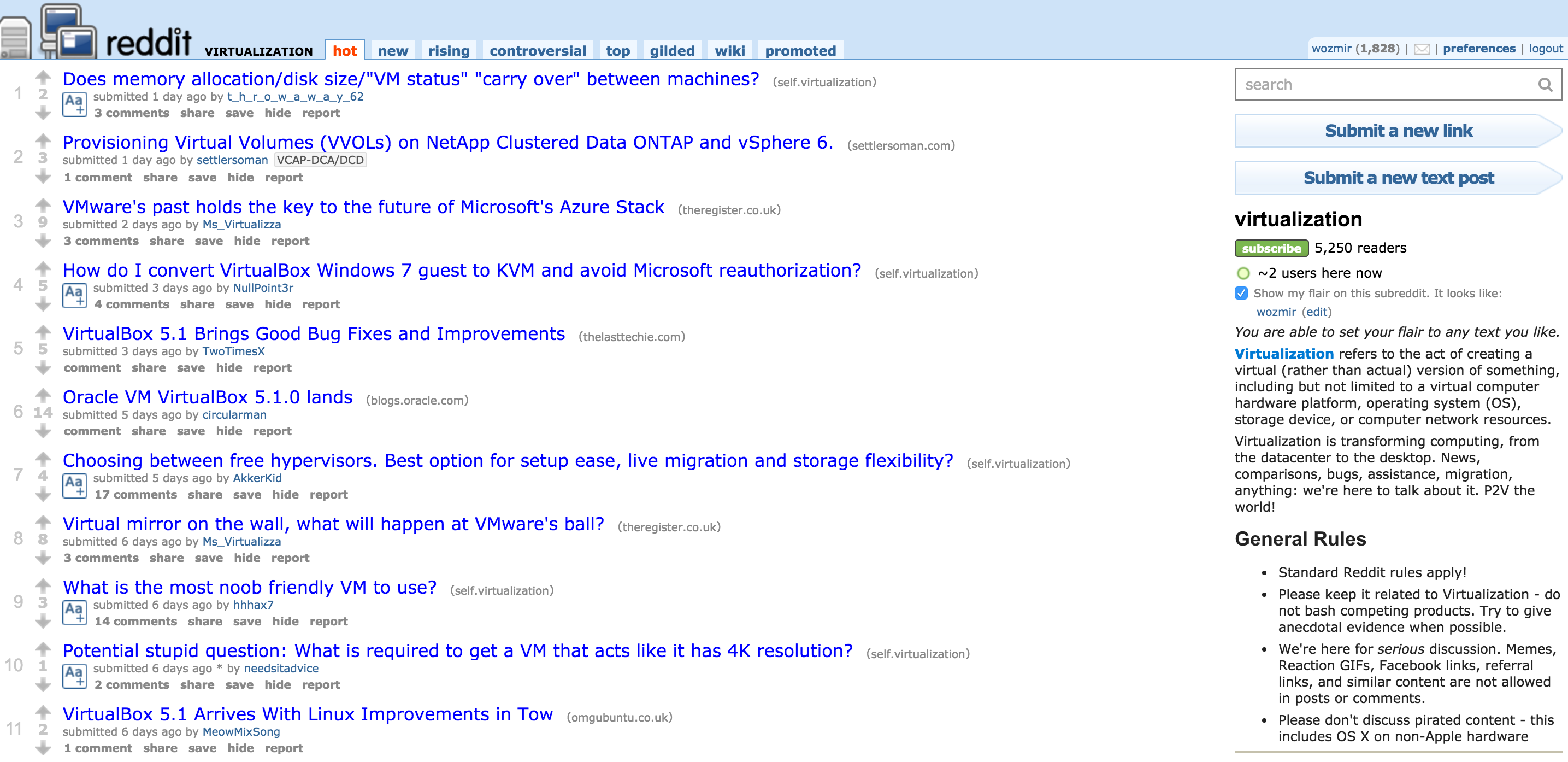 How to use: register and:
a) Take part in it. Discuss, help people out, share useful stuff.
and/or
b) Subscribe to several subreddits and use them as a content mine
Don't be a leech: shameless self-promotion is frowned upon, but!
Useful posts are useful: share your work that somebody might use
Be nice to others: Your reddit activity in various subreddits is visible to anyone
Recommended subreddits for hosting industry:
There are more of course - go and find them all!
There's a whole world besides reddit, of course. Here's a selection of media outlets you can and should mine for content:
Go for it!
This might sound like a lot of work - but it actually pays off in the long run. Getting your social media in order means your brand will be more recognizable and look more approachable. Which in turn means more business, of course. Good luck!
Interested in Starting Your Own Hosting Business?
comments powered by