This week on the provider spotlight we will be featuring Cloudhostr. Cloudhostr is a VPS company based in England, they have differentiated themselves quite effectively by offering performant machines for a low price, exemplary customer service and security through automated backups.
History of Cloudhostr
In 2014 Connor Freebairn decided existing VPS offers were simply too expensive for the performance they offered. Knowing he could do better, he started Cloudhostr. The first iteration was called CloudMC and focused primarily on affordable Minecraft servers. As time moved forward, the business has expanded to more than Minecraft servers and CloudMC adopted the name Cloudhostr to reflect their broader offerings.
How is Cloudhostr different?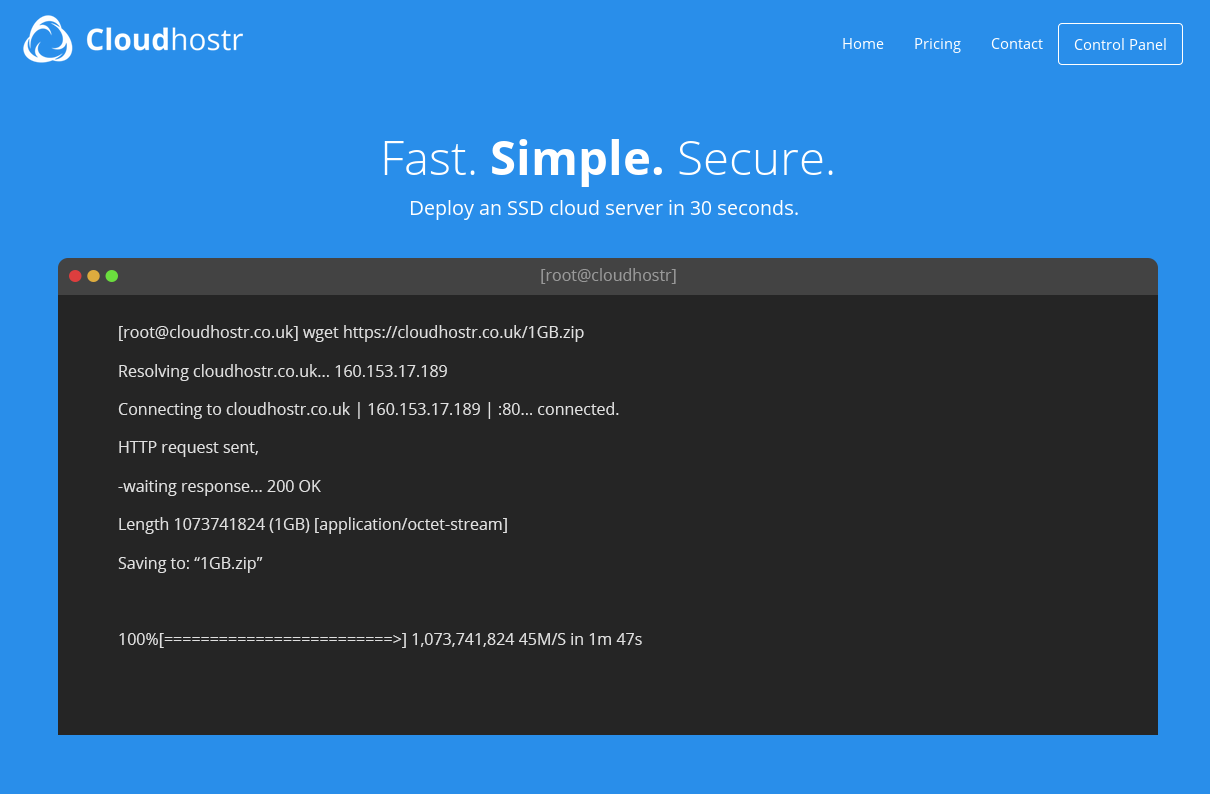 Cloudhostr has differentiated themselves primarily by offering a great price to performance ratio, but Freebairn notes there are many other things that make Cloudhostr great including:
Built in redundancy - Cloudhostr performs nightly backups to offsite locations to ensure your data is always safe. Additionally, the hardware used by Cloudhostr implements redundancy on the storage level to further reduce the liklihood of data loss.
Simplicity - Cloudhostr has your experience in mind. From the website, to the control panel, everything was designed to be as simple and easy to use as possible.
Software - the key to simplicity
Simplicity is a major part of how Cloudhostr differentiates themselves from the competition.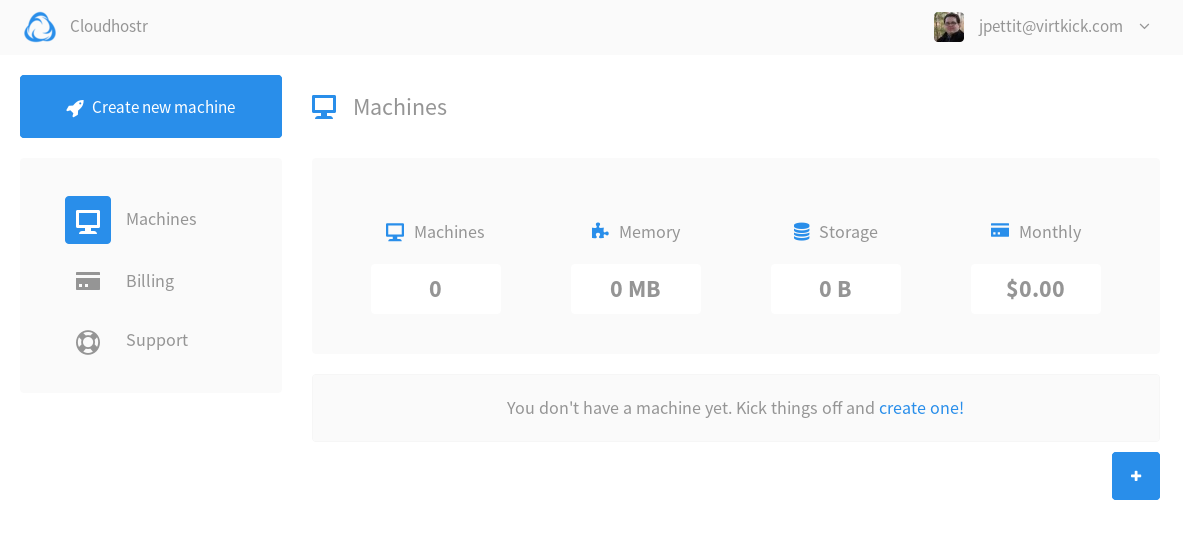 Freebairn points out that using Virtkick has enabled him and his team to worry about other tasks that help Cloudhostr grow:
Software is an important part of any hosting provider. Users need simple access to their services and an easy yet elegant way to manage them. This is where Virtkick comes in, it takes many of the complex day to day tasks and puts them in a single simplified control panel. Virtkick covers almost every aspect for us, it allows users to manage their machines and make changes to them on demand without the need to contact support. This dramatically reduced the amount of time our team spends dealing with machine deployment and management issues, and instead we can focus on expanding and looking after our server infrastructure.
Need a VPS?
Cloudhostr is an excellent choice for your next VPS. Their price compared to performance is incredible. You can get started with a VPS with the following specifications for just $2.00 per month:
1 GB RAM
20 GB SSD Storage
1 CPU core
1 GBit port
Sound good? Get your Cloudhostr VPS now or view additional pricing.
Interested in Starting Your Own Hosting Business?
comments powered by